If you have recently been identified to have high blood pressure, you may be constantly looking for ways to bring it down. Needless to say, you are advised with numerous medications to control and foods that help lower blood pressure. Have you ever wondered
how to lower blood pressure naturally
Did you know that there are
foods that help lower blood pressure
? Yes, lifestyle and diet plays a major role in treating high blood pressure. If you adopt a balanced diet, you can control and reduce blood pressure. In the longer run, you can also decrease the need to take
medications for blood pressure.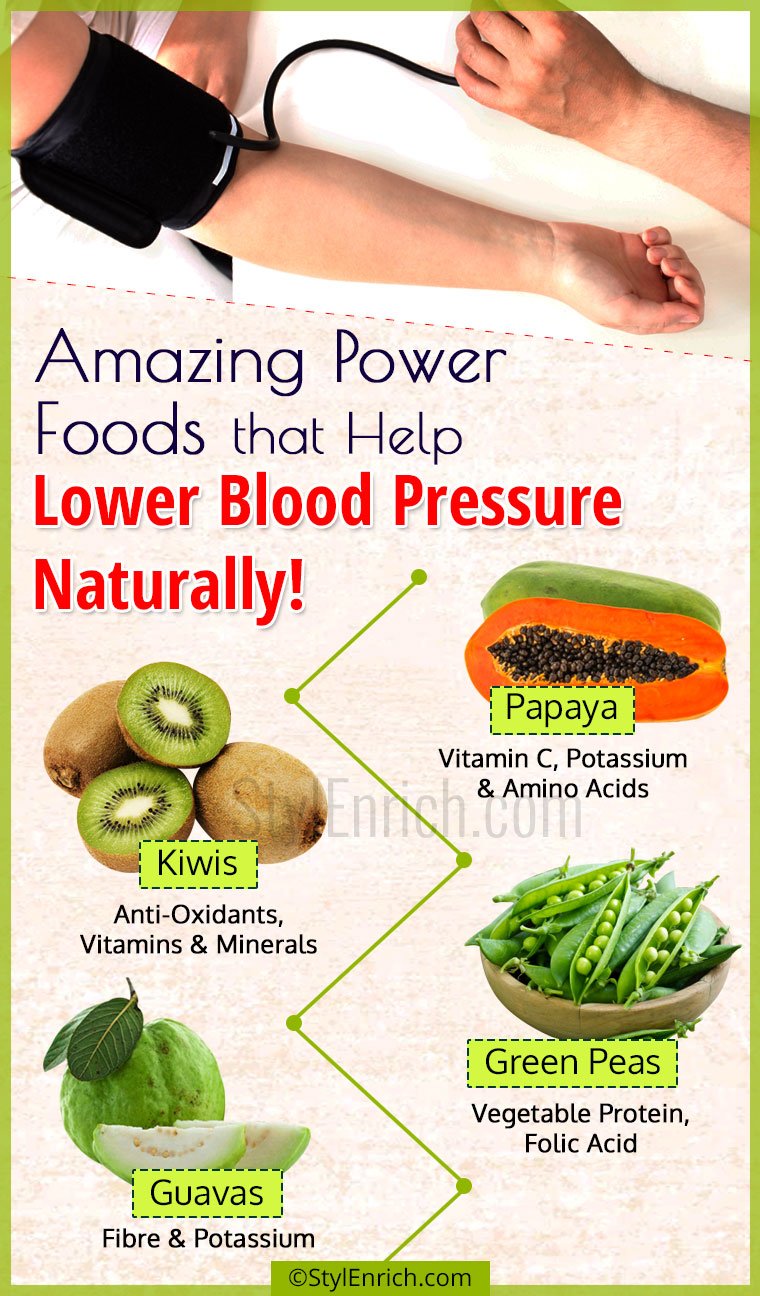 What is High Blood Pressure?
High Blood Pressure
, medically known as Hypertension is the pressure exerted by the blood on the artery walls. High blood pressure can lead to kidney diseases, stroke, and heart disorders.
Causes of High Blood Pressure?
Blood pressure is the measure of the blood force against the walls of the blood vessel. There are several factors that can play a role in causing blood pressure. Some of them include
Lack of Physical Activity
Overweight or obese
Smoking
Genetics
Stress
Excess alcohol intake
Excess salt in diet
Family history
Sleep Apnea
Kidney diseases
Thyroid and adrenal disorders
Foods That Help Lower Blood Pressure
If you want to slowly bring down your consumption of medications, there are certain
foods that help lower blood pressure.
If you are trying to reduce blood pressure, you can begin by incorporating these foods into your diet regularly. The main
foods that help lower blood pressure
are:
1. Papaya
Papaya gives tough competition to oranges in its content of
Vitamin C
, Potassium and Amino Acids. The potassium and amino acid content of papaya helps maintain a good health of the heart and helps reduce blood pressure levels naturally. Consider having them plain or with your breakfast cereal. You can also mash papaya along with honey into your favourite smoothie.
2. Tomatoes
Tomatoes are one among the
foods that help lower blood pressure naturally.
Tomatoes are rich in lycopene that is mainly responsible for reducing blood pressure. Tomatoes also plays a role in preventing diabetes and premature ageing. When you consume them its best to eat them raw without too much cooking or processing. Consider having them plain and do not mix them with ingredients such as cheese, other sauces or on pizzas.
3. Potatoes
The first thing that comes to the mind about potatoes is that it is a high carb high starch vegetable. You may be surprised to know that potatoes top the
list of foods that help lower blood pressure.
Potatoes are rich in "Kukoamine" that greatly reduces blood pressure. Having potatoes in reasonable amounts does good to your heart and blood pressure.
4. Oatmeal
We all have endlessly heard how good oatmeal is for us. If you are worried about your blood pressure levels and want to wean off from the medications soon, you can do so by incorporating oatmeal regularly into your diet. Oatmeal is considered to be among the best
foods that help lower high blood pressure.
Having one bowl every morning will make a huge difference. Avoid adding sugars and consuming flavoured oats as these contain artificial ingredients and will negate the beneficial properties.
5. Beans
Greens are rich in Vitamin C and are simply the best
foods that help lower blood pressure
. Green beans are rich in fibre, Vitamin C, and Potassium that has a direct effect on lowering blood pressure. Consume green beans in the most simple way by cooking them or adding them in salads. Do not consume them with butter, as this will increase your cholesterol. Try having green beans with almonds to make it healthier.
6. Yogurt
Low fat dairy yoghurt is the best among the
list of foods that lower blood pressure.
Yoghurt is rich in potassium, magnesium, and calcium which helps knock down your blood pressure. As long as you keep the fat content low, the effects will be positive. Always consume yoghurt that is unflavoured, unsweetened and fat-free.
7. Green Peas
Peas are the wonder vegetables that help ward off high blood pressure instantly. Green peas are rich in vegetable protein, folic acid, and other vitamins that provide support to the cardiovascular system. Avoid consuming frozen varieties and buy organic and fresh peas instead.
8. Celery
Celery
is one among the wonder
foods that help lower blood pressure
. Celery helps in appropriate functioning of the heart thereby keeping the blood pressure in check. It also works to maintain a good balance of blood pressure levels. Consuming celery also helps you reduce weight, which is a major cause for high blood pressure. Losing and maintaining a healthy weight plays a direct role in controlling blood pressure.
9. Guavas
Guavas are super fruits that are rich in fibre and potassium. Due to its
high potassium content
, this fruit helps majorly control and reduce blood pressure levels. As its rich in fibre, it also keeps the gut and digestive system healthy and helps in weight loss too. You can have guava plain or in the form of juice. You can also consider adding them in your favourite fruit salad. Have them before lunch or dinner for best results.
10. Kiwis
These dazzling little green fruits are not just delicious to eat, but are also known to be one of the best
foods that naturally lower blood pressure.
Kiwis are rich in anti-oxidants, vitamins and minerals that keep your heart healthy and help reduce blood pressure. Since kiwis are expensive fruits, consider having only 1 or 2 a day. Add them into your diet and consume them along with other foods that help reduce blood pressure.
11. Berries
Berries such as raspberries, blueberries, and strawberries are rich in compounds called flavonoids. These flavonoids are known to prevent hypertension and treat blood pressure. Berries can be easily included in your diet and relished with any meal. You can put them along with milk or cereal at breakfast, or have them soon after lunch or dinner.
12. Beetroots
Did you know that beetroots are one among the super
foods that lower high blood pressure
?
Beetroots
are rich in nitric oxide that open up blood vessels and reduce blood pressure. Research has proved that the nitrates content lowers blood pressure. You can consume beets either in raw or cooked form. You can also roast them and have it along with stews. You can extract its juice and have them every morning along with breakfast. You can also bake them to make it taste more interesting.
13. Omega-3s Rich Fish
If you are making a
list of foods that lower blood pressure
, the fish rich in Omega-3s must top the list. Fish is a great source of protein. Fatty fish like Salmon and Mackerel are rich in
Omega-3s
that lower triglycerides, decrease inflammation, and reduce blood pressure. Additionally, Fish contains Vitamin D which plays an important role in decreasing blood pressure. Fish is easy to cook and prepare. To make it taste more interesting, place a piece of mackerel or salmon on paper and season it with lemon, olive oil and herbs. After this you can bake it in a preheated oven for about 15-20 minutes.
14. Watermelon
Watermelon is a fruit that no one can dislike. You simply cannot get enough of this fruit especially when you know how good it is for you. Watermelons are rich in L-Citrulline that relaxes the blood vessels and lowers blood pressure. Consider eating watermelon every morning after your breakfast. Watermelons are no longer just a summer treat.
15. Carrots
There is a great deal of fuss about carrots being good for your eyes due to its high
Vitamin A
content. Did you know that carrots are one among the
best foods that help lower blood pressure?
Yes, carrots are rich in anti-oxidants and potassium which play a role in maintaining and regulating blood pressure. You can consume carrots either raw or cooked. Consider investing in a juicer-blender, so that you can enjoy fresh carrot juice every morning.
16. Avocados
Avocados are wonder fruits that silently kill high blood pressure. Avocados are rich in fibre, potassium, and monounsaturated fats. Consuming avocados regularly has known to have long term effects in lowering blood pressure. Avocados are very easy to eat. You can eat them plain or complement them with your daily meals. You can also use it as a dressing on a salad or pasta. Avocados are best snacks between meals as due to the fat content they make you feel fuller for longer durations.
17. Bananas
If you love eating bananas, then here is some good news for you. Bananas are one of the best
foods that help lower blood pressure naturally
. Bananas are rich in calcium, magnesium, and potassium. All these minerals are important as you require them daily in your diet. Eating bananas regularly help lower blood pressure levels to a great extent. You can have bananas plain or mash them into a smoothie.
18. Kale
Kale is a super food that is rich in calcium, magnesium and potassium that you require every day. Kale are low in calories, rich in anti-oxidants and have a high content of alpha-linolenic acid that reduces inflammation and decreases pressure on the arteries thereby lowering blood pressure. You can have Kale raw or cooked and use them as a great alternative in salads.
19. Dark Chocolate
You may be surprised to know this, but dark chocolate is one among the best
foods that help lower blood pressure.
A recent study has indicated that consumption of dark chocolate reduces the risk of developing cardiovascular diseases.
Dark chocolate
is also known to show significant results in lowering blood pressure. Dark chocolate is rich in cocoa and contains less sugar, hence it is healthier to eat them than regular chocolates. You can eat dark chocolate with yogurt or berries such as blueberries, raspberries or strawberries. Dark Chocolate is a healthy desert options for those suffering from high blood pressure.
20. Pomegranates
Pomegranates
are super fruits that you can have raw or consume in the form of juice. Drinking one cup of pomegranate juice once a day regularly for 4 weeks helps reduce blood pressure drastically. Make fresh pomegranate juice at home and avoid buying them from outside as processed juice contain high sugar content and artificial sweeteners. Consider eating pomegranates every morning after breakfast for best results.
Lifestyle Changes to Lower Blood Pressure
Lifestyle plays a major role in treating and controlling high blood pressure. Following are some simple lifestyle changes you can incorporate into your daily life.
1. Lose Weight
One of the main causes of high blood pressure is being overweight or obese. Overweight can also cause sleep apnea that further increases your blood pressure.
Shedding those extra kilos and losing weight
is one of the key lifestyle changes that will help you treat ding those extra kilos and losing weighand lower blood pressure.
2. Exercise
Be physically active and fit is essential for a healthy lifestyle. At least 30 minutes of walk every day can reduce your blood pressure by about 4 to 8 mm Hg. Some of the other simple exercises include jogging, swimming, cycling, dancing and aerobics.
3. Eat a Balanced Diet
Eating a balanced diet rich in grains, vegetables, fruits, and low-fat dairy products helps reduce blood pressure. Consider having foods rich potassium as they significantly help reduce blood pressure.
4. Reduce Sodium
Reducing sodium in your regular diet
can greatly reduce blood pressure up to 2 to 4 mm HG.
5. Limit Alcohol
Reducing alcohol intake can significantly reduce blood pressure in the longer run. Drinking moderate amounts is ok, but if you are addicted to it this is the high time you limit your alcohol intake.
Through a heart friendly diet, you can greatly reduce the risk of cardiovascular diseases and hypertension. By maintaining a proper balance between sodium and potassium intake in your diet, you can control and treat blood pressure effectively. Taking medications for high blood pressure only control blood pressure. But if you want to wean off medications and reduce blood pressure naturally in the longer run, incorporating the above-mentioned foods and
lifestyle habits
for better results. Say goodbye to high blood pressure with these heart friendly foods!
References
http://www.prevention.com/health/health-concerns/10-new-ways-to-lower-your-blood-pressure-naturally
http://www.mayoclinic.org/diseases-conditions/high-blood-pressure/in-depth/high-blood-pressure/art-20046974?pg=2
http://www.webmd.com/hypertension-high-blood-pressure/guide/blood-pressure-causes#1